TP-3838: 38 x 38 Center Drain Transfer Shower Pan
Standard Features
Solid one-piece cast marble
Durable gel coat surface
Pre-leveled-rests on subfloor
Extremely sanitary
Will not mold or mildew
Easy to install
Maintenance-free
Manufactured in the U.S.A.

Recommended: add

Shower Pan Liners

to protect pans during construction
Applications
Hospitality | Multifamily | Senior Living | Student Housing | Military Housing
Item Number
| | |
| --- | --- |
| Model | Transfer Pan |
| Pan Size | 38" x 38" |
| Material | Cast Marble |
| Floor Pattern | Traditional |
| Finish | Matte, Textured, Non-Slip |
| Backwall | 38" |
| Side Walls | 38" |
| Drain Location | Fixed - Center |
| Center of Drain Measures | 19" from backwall, 19" from side walls |
| Dimensions | NOTE: Finished product dimensions may vary +/- 1/8" from drawings |
| Front Curb | None. Floor will tile up to the entrance of the shower pan |
| Flange | ~4" on side and back walls - attached at factory |
| Weight | ~128# |
| Standard | Mincey Classic™ |
| CSI Number | 22 42 23 |
Standards and Ratings:
CSA B45-5/IAPMO Z124-2011
MAS Certified Green. Compliant with ANSI/BIFMA X7.1 Standard
ANSI A137.1 (average rating of 0.65)
ANSI A326.3 (average rating of 0.72)
ANSI/NFSI B101.3 (average rating of 0.66)
Suggested Drains:
Sioux Chief Mfg. model: 825-2P – PVC
Oatey part number: 42045 – PVC
Oatey part number: 42150 – Brass
Kohler model: K9132 – Stainless Steel
NOTE: Finished product dimensions may vary +/- 1/8" from drawings
NOTE: Drain is not included with pan
Brief Description: A transfer pan has minimum inside finished dimensions of 36" x 36". The entrance must be flush with the entry floor, just like a roll-in pan. The shower must also have a fold down seat. It can then be used by someone in a wheelchair who wants the ability to roll up to the shower and transfer over to the seat in the shower.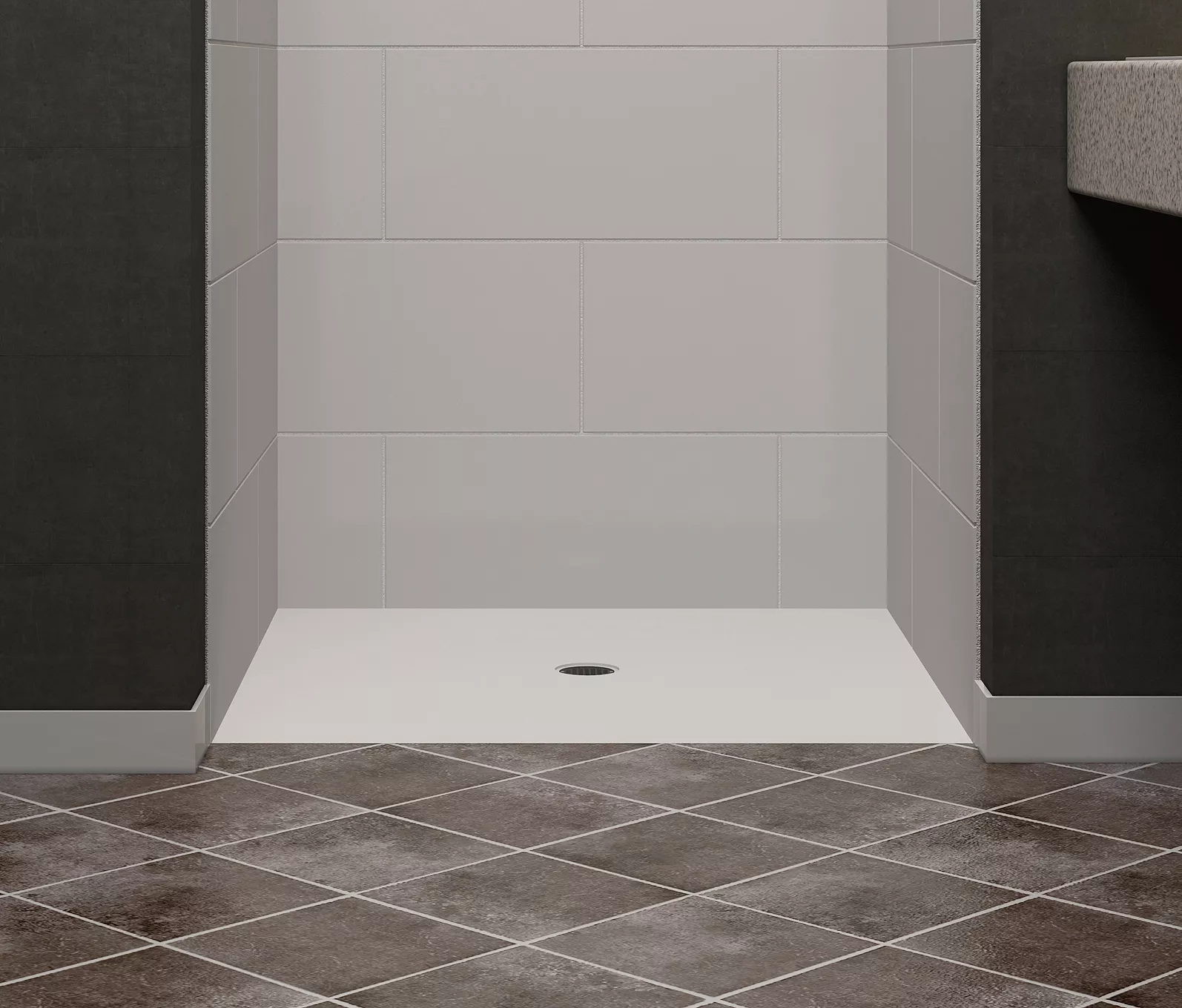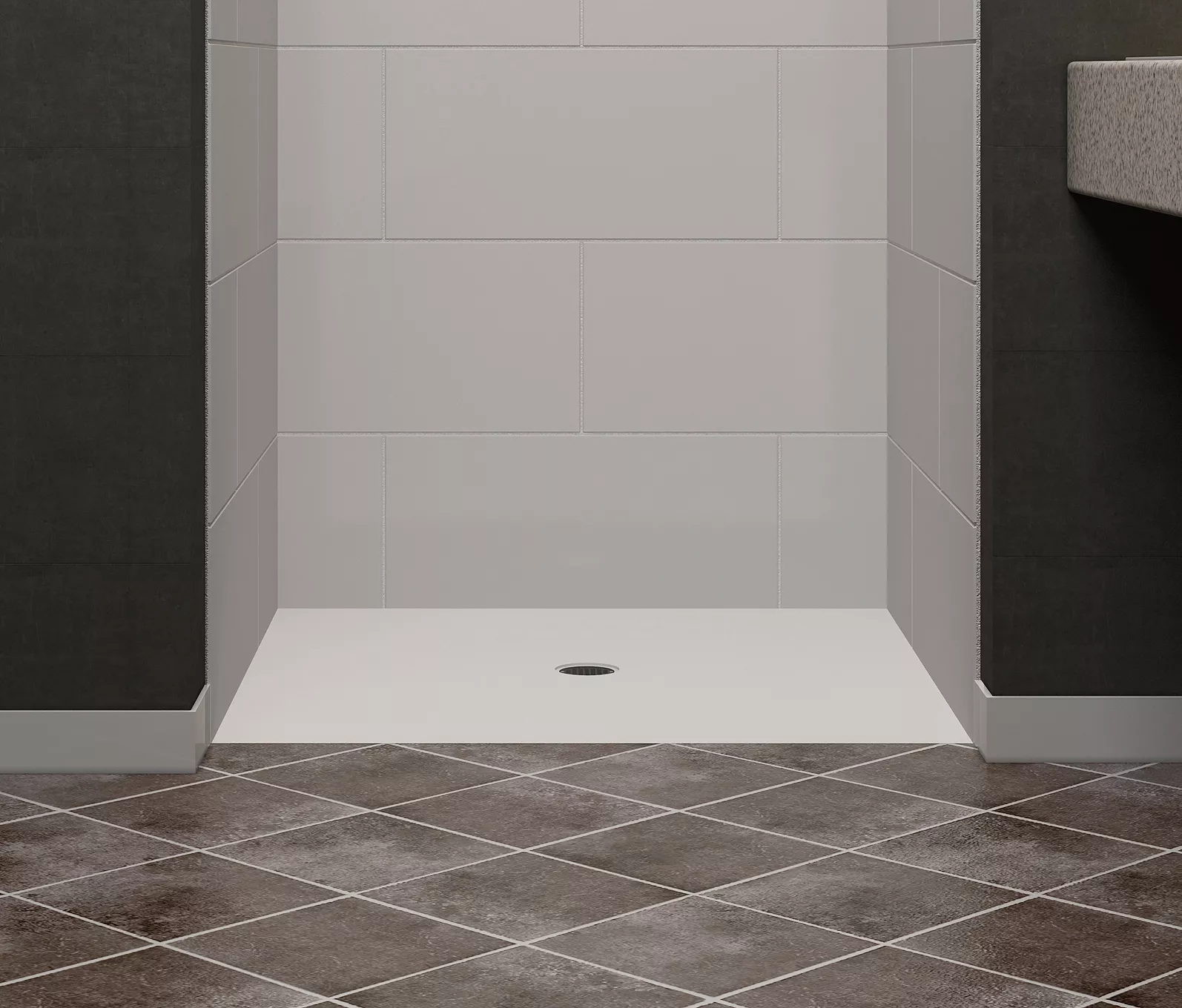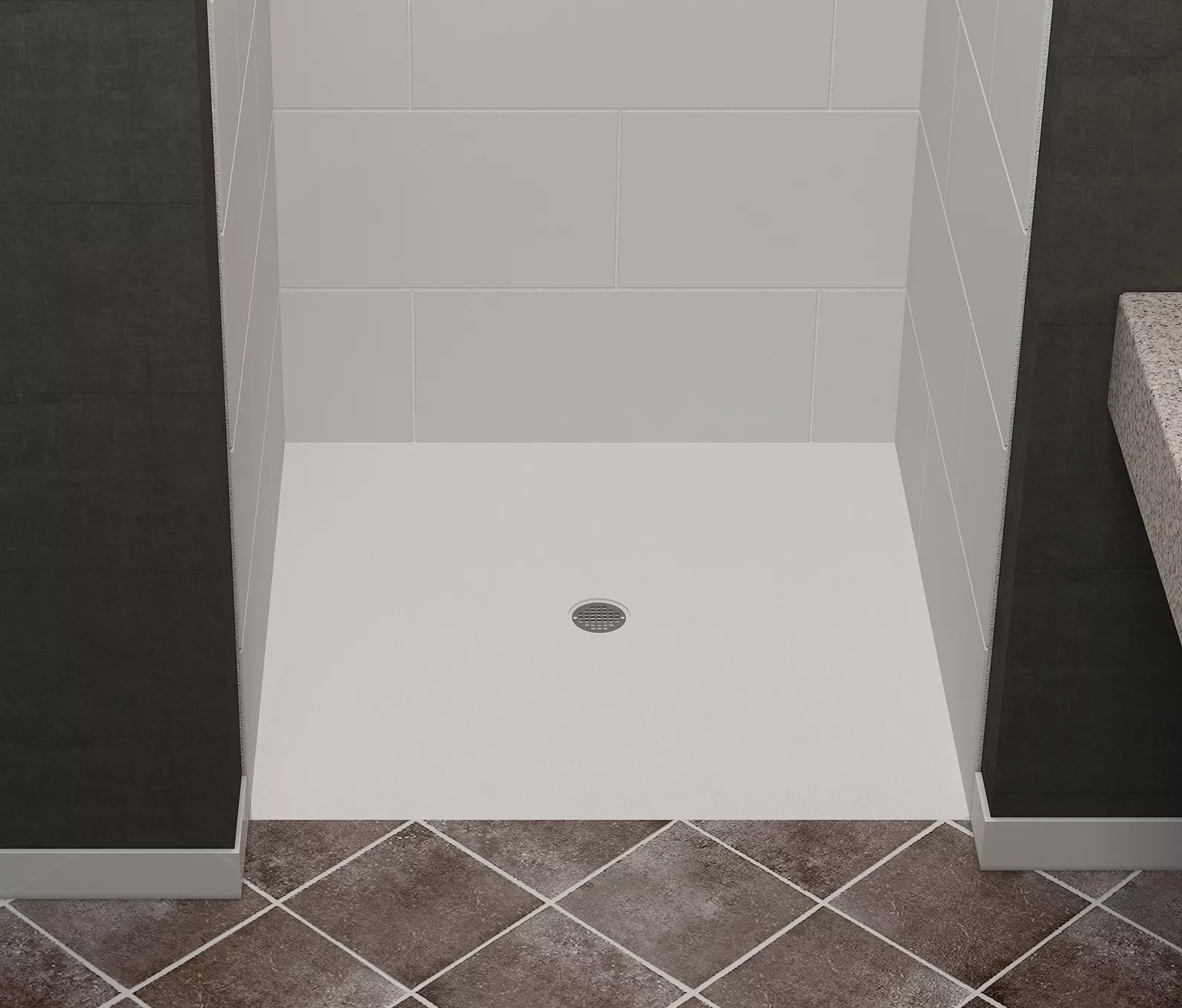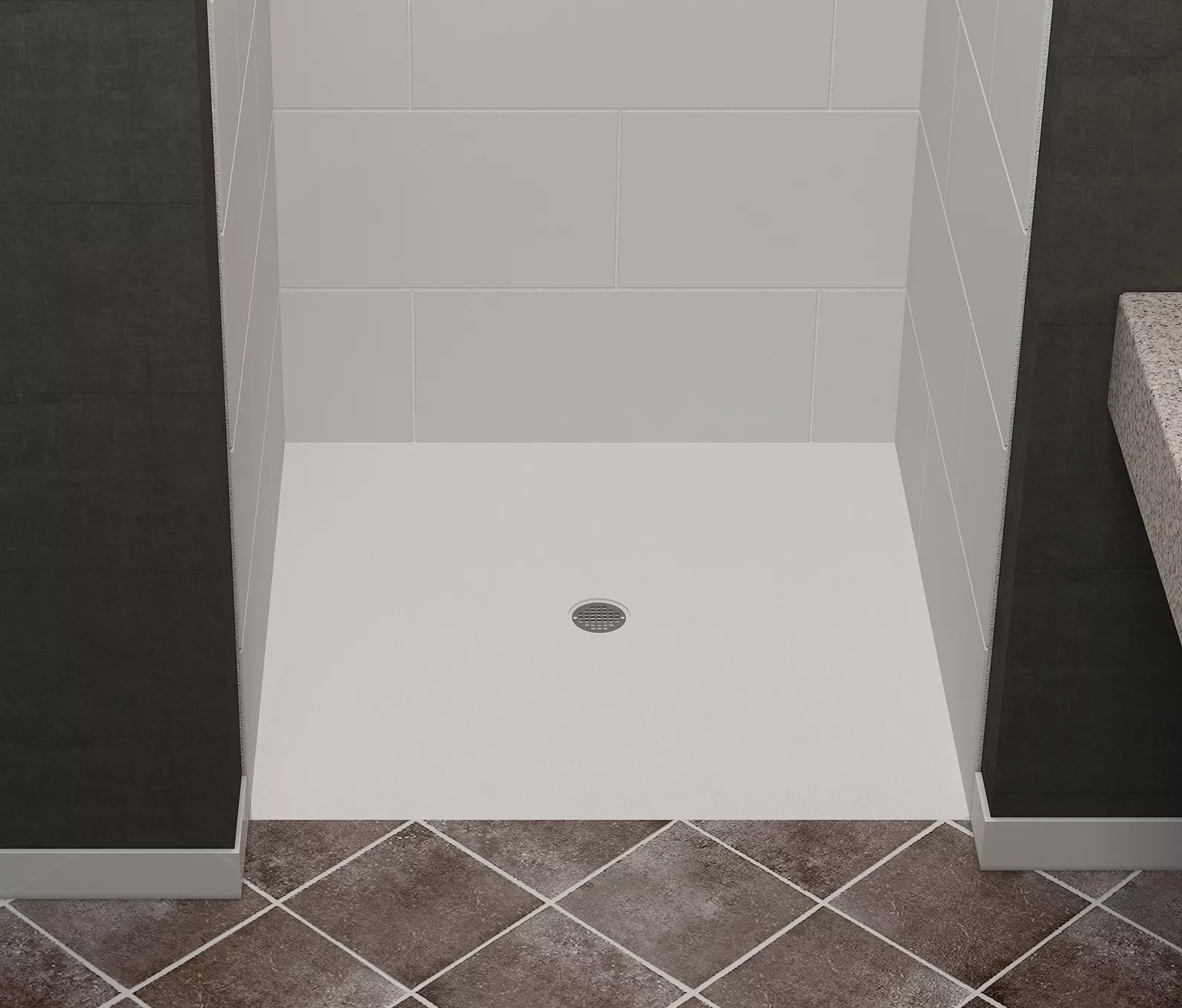 Contact Our Sales Staff
M-F: 8:00 am - 5:00 pm Eastern
770.532.0451
We're Here to Help
Request a product sample, color sample, or quote.
CHECK OUT OUR NEW FACILITY
Make an appointment to tour our 380,000 sq. ft. facility.
Mincey Marble is the recognized leader in the design and manufacture of cast marble shower pans and panel systems for the commercial industry. Bring elevated design to your next hotel or multi-family project with our wide assortment of tile-like patterns, unique shapes, and textured finishes. Mincey panels and pans are durable, nonporous, and never require grouting or resealing. All of our cast marble products are designed and manufactured in the USA, bringing you personalized customer service, shorter lead times, and outstanding quality. Mincey serves the hospitality, multi-family, senior living, military housing, and student housing industries.